You guys, I am not sure if you realize this but..Thanksgiving is one week away! I cant believe the holiday season is already upon us. Due to thanksgiving coming up I thought this would be the perfect day to join in on thankful thursday.
There are so many things that I am thankful for.. i am one blessed lady.
I am thankful to host thanksgiving this year and to share this holiday with so many lovely people.
Two years ago my husband was deployed.
One year ago my husband was in training and we had just moved to a new state.
** Now this year we are together and not only do I get to celebrate thanksgiving with the husband but we are also sharing this day with
10
truly wonderful people whom we just met one year ago and now cherish. I dont think I can express to you all how excited this makes me.
((Isnt this a lovely way to keep track of your mason jar? Definitely doing this on thanksgiving!))
Another thing I am thankful for is being able to watch my husbands dreams come true. Since my husband was a little boy he dreamed of flying helicopters. He now is able to fly everyday and will begin flying blackhawks the day after thanksgiving!!
((this is my husband flying a kiowa!))
I am also thankful for the quality time I have been able to spend with the my husband this month. He is in between courses and has two weeks off! I love the adventures we have been able to take lately as well as the lazy days where we have stayed in and caught up on our favorite tv shows. It really is the best.
I would love to hear what you are thankful for!
anna lizbeth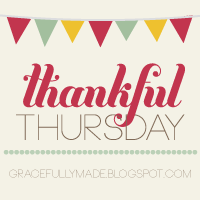 also linking up with
sunday social